Liquid error (sections/product-basic-tab line 24): invalid url input
RECOVX BCAA
Supports Muscle Recovery & Endurance
Reduces Muscle Breakdown & Fatigue
Stay Hydrating While Building Lean Mass
RecovX™ BCAA is the stimulation of the protein synthesis to prevent muscle breakdown or catabolism and promoting instant muscle recovery refreshing. When taking RecovX™ BCAA you're bounded to maintain lean muscle mass with proven studied blended and PURE clinically selected 2:1:1 ratio of L-Leucine, L-Isoleucine, L-Valine, Citrulline Malate 1:1 and 1000mg Electrolytes blended collectively known as BCAAs. These compounds are essential amino-acids and again your body cannot produce from other compounds; thus, you need to ingest enough of these amino-acids in your diet or supplement stack.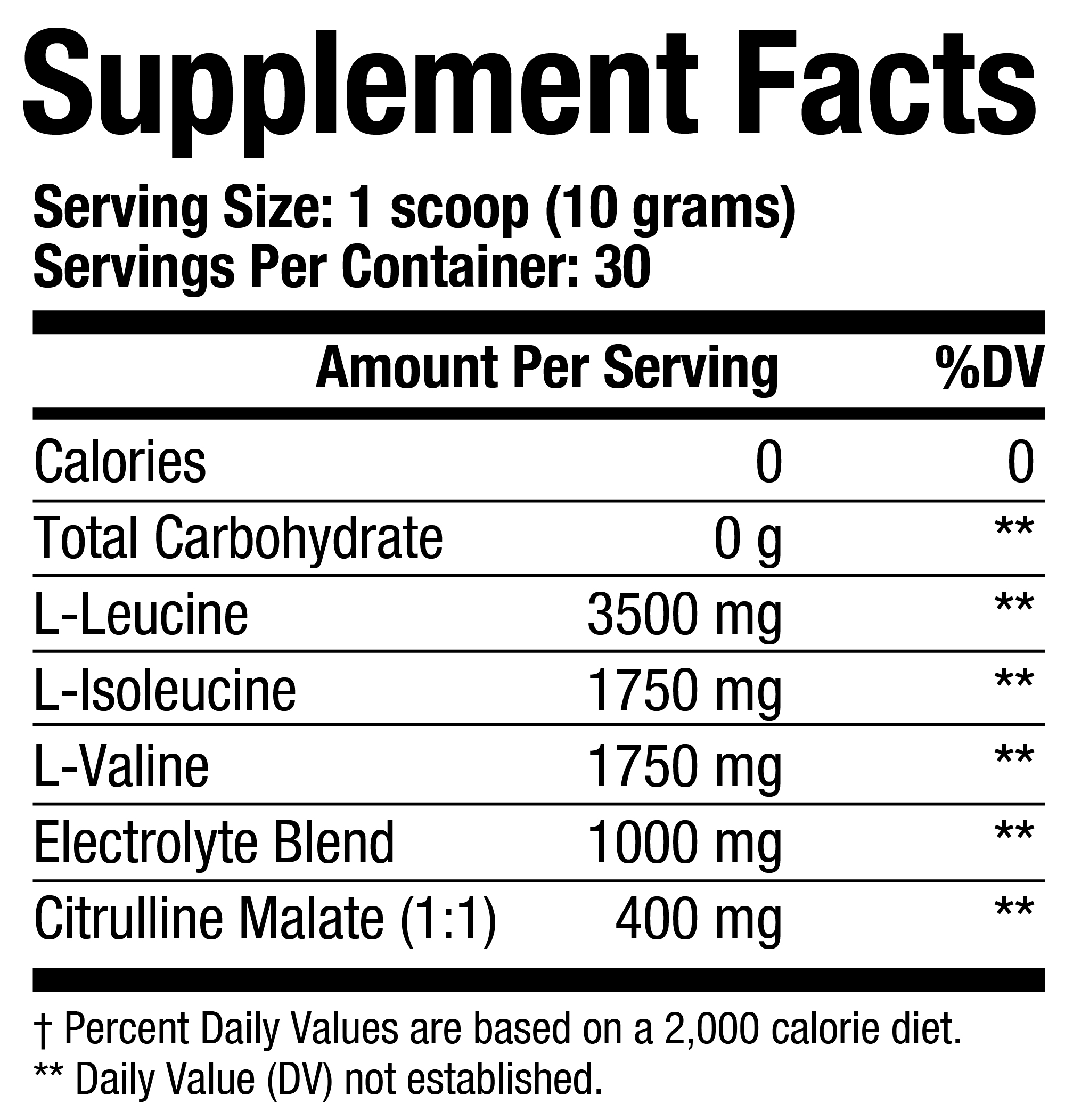 EACH RecovX™ BCAA serving instantly infuses 7 grams of BCAAs into your blood stream leaving you with just one thing in mind "Building the Blocks" you have the power and control of your workout session or your daily shores.
1000mg Electrolytes
0 Calories
0 Sugar
0 Carbs
Muscle Recovery + Endurance
Suggested Use: Mix 1 scoop (10g) of RecovX™ BCAA in 6-8oz of cold water/favorite beverage as daily supplement.
For Amino Acid Boost: Consume 1-2 servings. One first in the morning and/or between meals.
Post-Workout Recovery: Take (1) one serving immediately after training or activity.