CREATINE
Monohydrate Complex
Aids Muscle Growth
Improves Athletic Performance
Improves Recovery 
Creatine Monohydrate Complex is a core part of any training. It keeps athletes of all types fit and strong.
Creatine Monohydrate Complex helps your muscle produce energy during heavy lifting or high-intensity exercise. It is very popular among athletes and bodybuilders to gain muscle, enhance strength and improve performance. When you take Creatine Monohydrate Complex, you increase your store of phosphocreatine. This is a form of stored energy in the cells, as it helps your body produce more of a high-energy molecule call ATP.
Creatine Monohydrate Complex gives your muscle more energy and leads to changes in cell function that increase muscle growth:
Raised Anabolic Hormones
Increased Cell Hydration
Reduced Protein Breakdown
Lower Myostatin Levels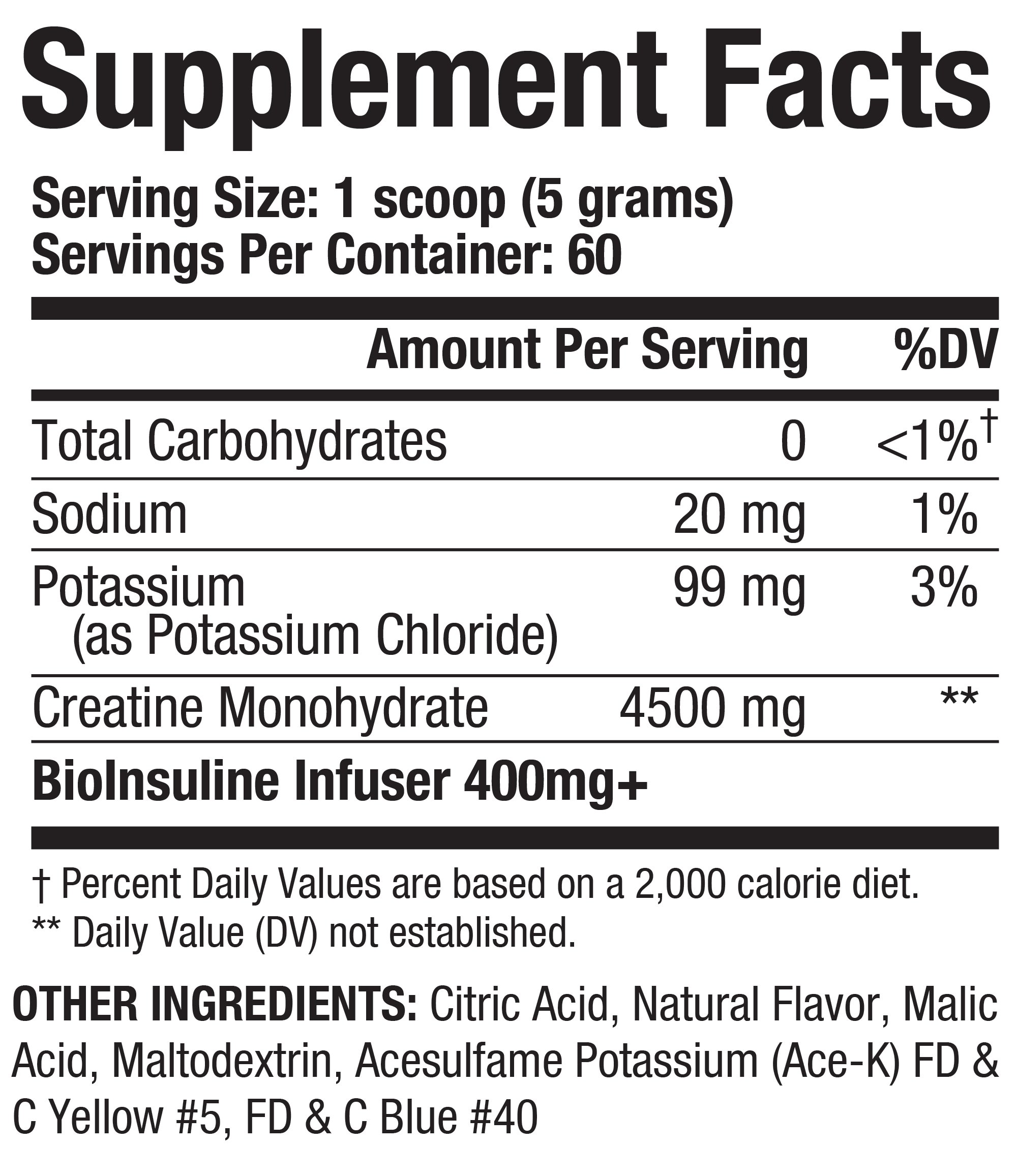 Clinically designed for Results
5 Grams of Creatine Monohydrate Per Serving
9% Pure Creatine
Clinically Formulated for Results
Zero Added Sugar      
Zero Calories
NO RIVALS. Bio Evolve Labs'® Creatine Monohydrate Complex features a blend of the top five creatine to unify the playing field.
SUGGESTED USE: Mix 1 scoop of Creatine Monohydrate Complex in 6-8oz of cold water/favorite beverage, Hydrolyzed/Hybrid protein shake, RTD replacement shake, BioGainer™ gainer shake.
POST-WORKOUT FUEL: Take (1) one serving immediately after training with post-workout Hydrolyzed/Hybrid protein shakes or Post-Anabolic-Recover. Drink at least 8 glasses of water daily when taking creatine. Consuming simple carbohydrates with creatine may help improve overall effectiveness.
The SUGGESTED USE intended for use in healthy adults and as part of a healthy, balanced diet and exercise program. 
Choosing a selection results in a full page refresh.
Opens in a new window.