POST-ANABOLIC
P.A.R. (Post-Anabolic-Recover) supplement combines the best ingredients for recovery by providing optimal research scientific dosages and ratios for different combined in an incredible post-workout recovery complex.
When taken immediately after your workout, our P.A.R. is scientifically designed to help stop cortisol, increase protein synthesis, replenish your muscles energy source (ATP), repair muscle and joint tissue, additionally restore and liver glycogen.
This is a one-stop to 1:1 carb-to-protein ratio. Studied and indicated that post-workout carb to protein ratio to anywhere from 1:1 to 5:1. Because our product is designed for those seeking maximum muscle recovery and lean mass gain, without fat gain, we use a 1:1 carb to protein ratio. It's much easier to extra carbs in your diet than it is to get extra protein. If you are very lean and have a hard time gaining size, you can easily increase this ratio by adding 2 bananas or 2 tbsp of honey to increase this ratio to 2:1. Add 2 bananas or 4 tbsp of honey to get to 3:1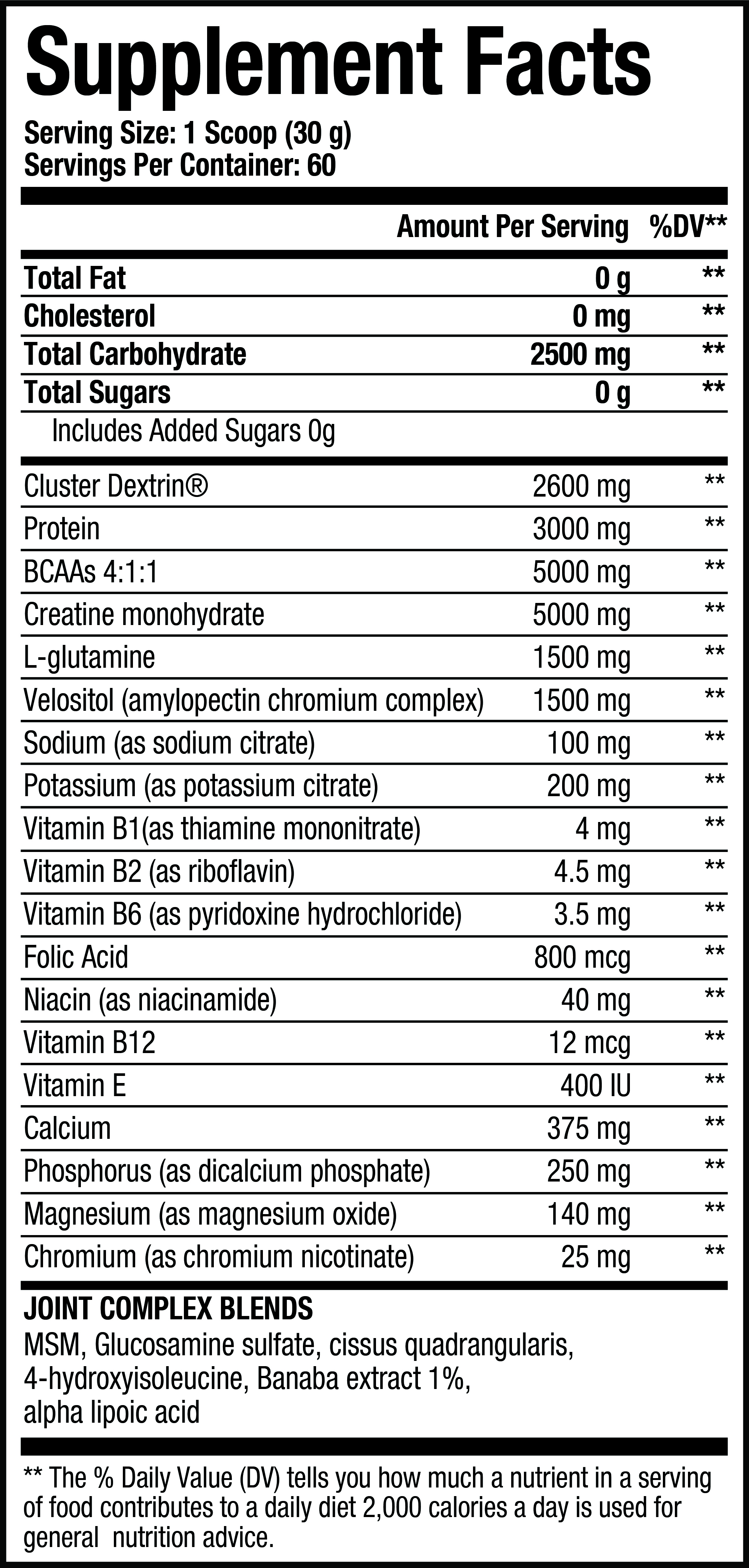 Why taking P.A.R?
Stop Cortisol
Help increase protein synthesis
Help increase recovery time from tuff workouts
Help replenish energy levels
4:1:1 BCAA. Studied and indicated that Leucine is the most important of the 3 branched chain amino acids (Leucine, Isoleucine, valine) when it comes to protein synthesis and muscle recovery. Adding leucine to post- workout meal halts muscle breakdown and can increase protein synthesis up to 60%. P.A.R. contains added leucine to boost its ratio to the other BCAAs to 4:1:1.
SUGGESTED USE:
Take one serving 1scoop (30grams) of P.A.R., mixed with 8-12 fl. oz. of water immediately after training. USE ONLY AS DIRECTED.
Choosing a selection results in a full page refresh.
Opens in a new window.