HYDROLYZED WHEY
30 Grams Protein
0 Non-Protein Amino Acids
0 Sugar
Hydrolyzed Whey Protein is the most advanced BioEvolve Labs' whey protein ever developed containing 100% Hydrolyzed Whey Protein Isolate. Hydrolyzed Whey Protein Isolate has much of the carbohydrates, fat, and lactose 'isolated' out using sophisticated filtering technologies, and hydrolyzing breaks larger proteins down into smaller pieces, so ultra-pure whey isolate is able to get into your system rapidly for muscle recovery support.
Finally, BioEvolve Labs dialed up this ultra-pure and rapidly digesting formula with added a complete micronized Branched Chain Amino Acids profile
Ultimately Hydrolyzed Whey Protein is the premium formula for those who want to take their training to the next level, suitable for all goals and sports.
100% Whey Protein Hydrolyzed
0g Fats
0g Sugar & Added Sugar
Gluten-Free
Fast Digesting Protein
Suggested Use: Mix 1 sachet (40g) of Hydrolyzed Whey Protein in 6-8oz of cold water/favorite beverage as daily supplement. Consume 1-3 servings. One first in the morning and/or between meals/evening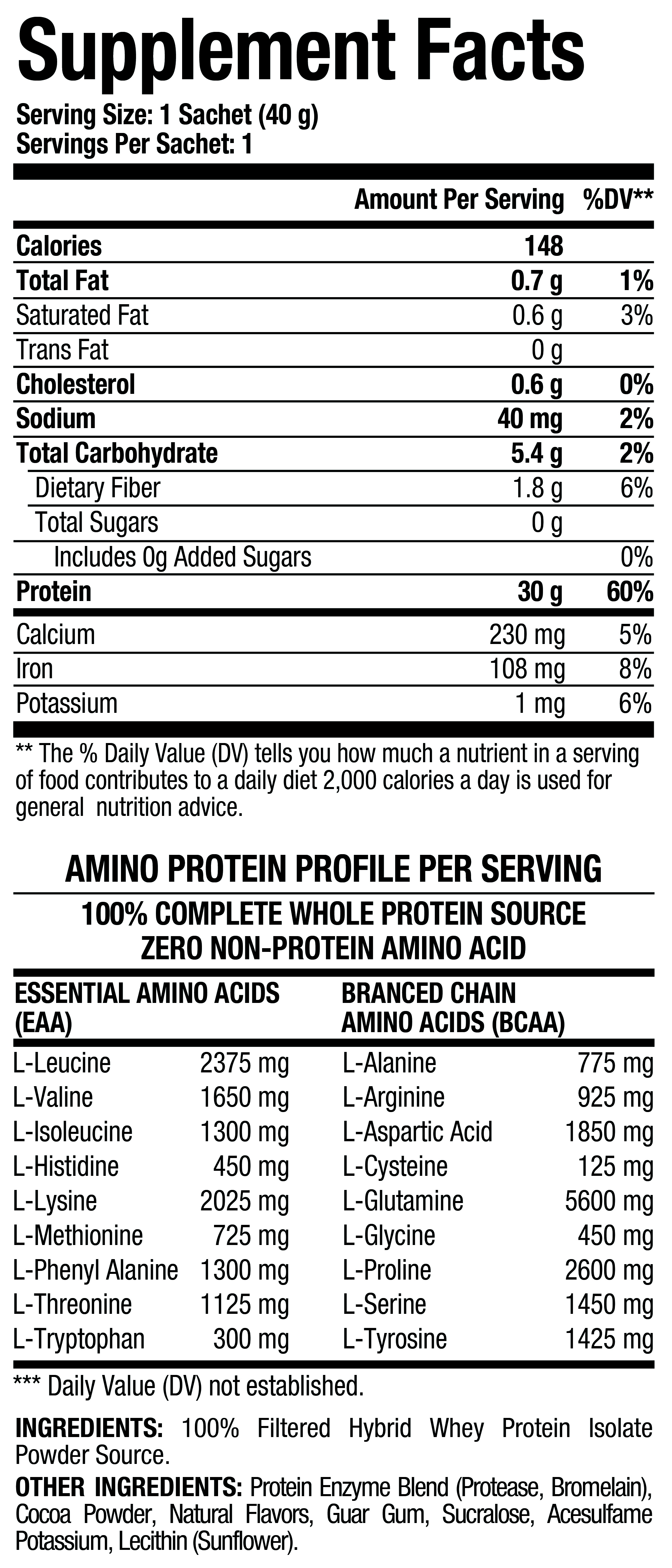 Choosing a selection results in a full page refresh.
Opens in a new window.