HYBRID ISOLATE
Scientifically Formulated Muscle Protein Synthesis

30 Grams Protein
0 Fats
No Added Sugar
No Gluten. No Soy.
Whey Protein Isolate – Primary Source - Double Chocolate Smoothie

Hybrid Isolate has been formulated to be a category leader. Our Isolate has been refined and filtered to deliver a huge 30g of pure whey protein isolate per 40g serving. This provides your body with a fast absorbing, easily digestible source of protein instantly, making it the ideal choice post workout to support recover and the building of lean muscle. However, it can be used at any time of the day, between or with meals to increase protein intake.
By crossflow, micro-filtering our Isolate we ensure the lowest levels of carbohydrates and fat, this further adds to the fast protein absorption rate and promotes a lean, aesthetic physique. It therefore cannot only be used to build muscle if in a calorie surplus but also to aid weight loss if you are dieting. Furthermore, by micro-filtering our Isolate we have minimized the level of lactose making it suitable for those with a mild lactose intolerance.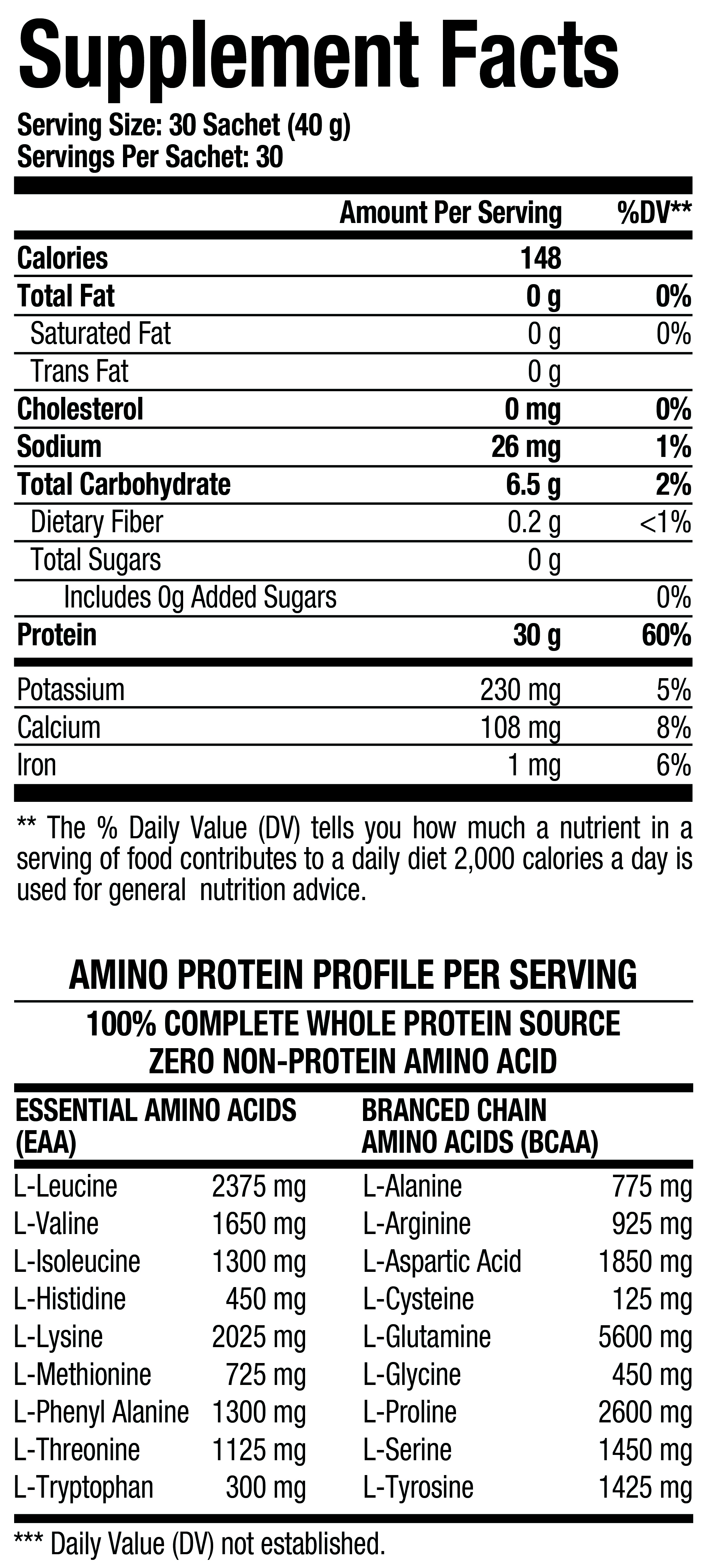 Ultimately Hybrid Isolate is a premium formula for those who want to take their training to the next level, suitable for all goals and sports which require an element of muscular recovery between training sessions.
100% Whey Protein Isolate is the primary source
0g Fats
0g Added Sugar
Gluten-Free
Fast Digesting Protein
Suggested Use: Mix 1 sachet (40g) of Hybrid in 6-8oz of cold water/favorite beverage as daily supplement. Consume 1-3 servings. One first in the morning and/or between meals/evening
Post Workout Recovery: Take (1) one serving immediately after training.
Choosing a selection results in a full page refresh.
Opens in a new window.