NOTOPUMP
STIM-FREE PRE-WORKOUT. NOTOPUMP is formulated with just two goals in mind: Providing the most intense pump possible and delivering improved workout performance without the use of any stimulant. Which is why it was built from the ground up with the strongest stack of pump and performance-boosting ingredients, each clinically dosed to maximize effectiveness.
NOTOPUMP works by dramatically improving blood flow (by elevating nitric oxide production) and therefore nutrient delivery to your muscle, both while you train and post-training session. Giving you an unbelievable feeling of fullness while you train and the ability to recover faster between sets or bouts of exercise.
NOTOPUMP has been shown to provide strong positive benefits in the following areas:
Delivers Unbelievable Muscle Pump
Improves Nutrient delivery to working Muscle
Reduces Recovery Time Between Sets or Bouts of Exercise
Offsets Muscle Fatigue, Improves Workout Performance
SUGGESTED USE: Take one serving 1 scoop (10g) of NOTOPUMP, mixed with 6-8 fl. oz of water 20-30 minutes before training. during your training, it is recommended that you drink plenty of water or performance beverage.
The SUGGESTED USED intend for use in healthy adults and as part of a healthy, balanced diet and exercise program.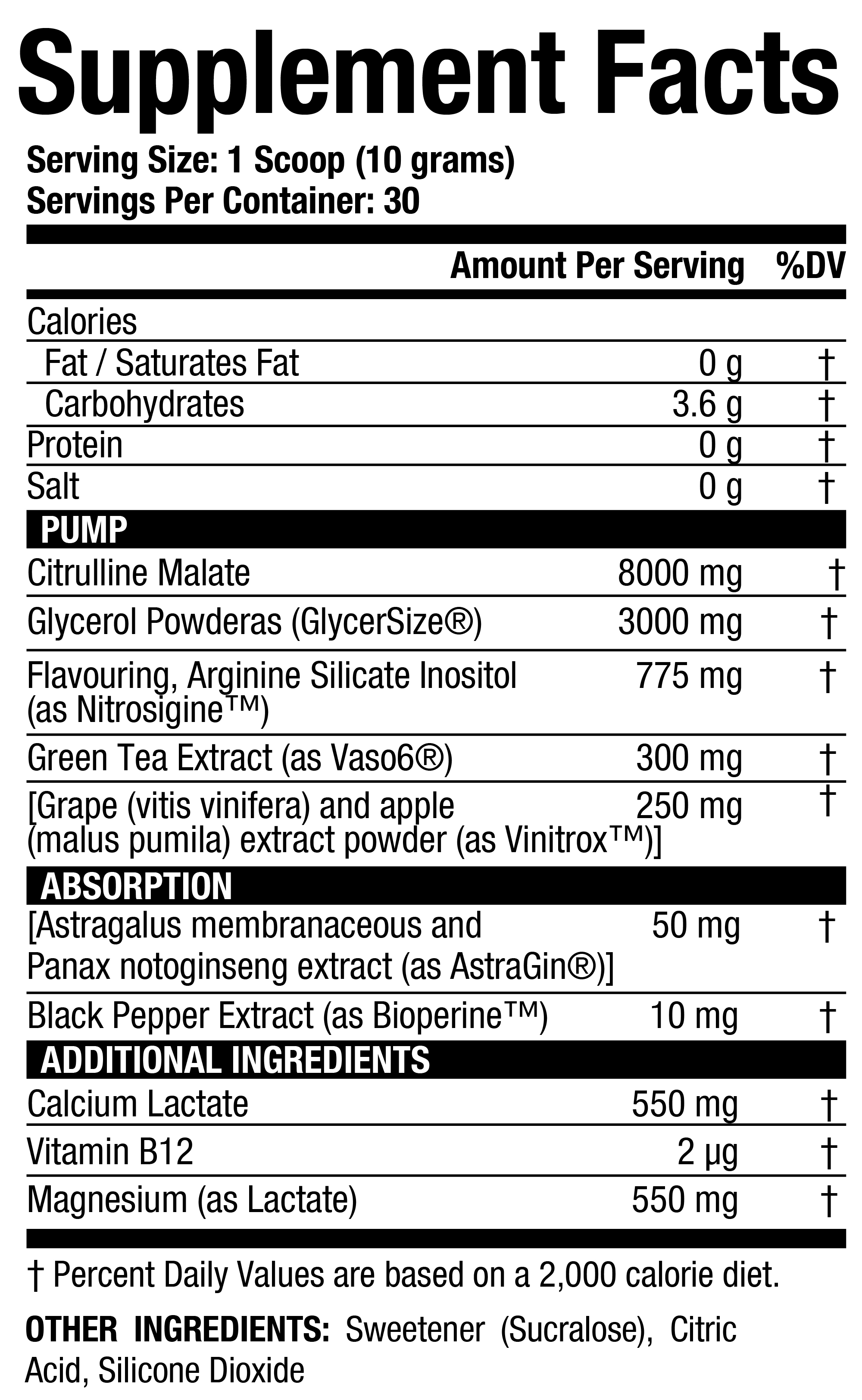 Choosing a selection results in a full page refresh.
Opens in a new window.