5.0 NIGHT BURNER
Burn Fat While You Sleep & Maintain Muscle -  Cutting-edge thermogenic fat burner for men and women. Each capsule contains an effective clinical dose of the most powerful thermo fat-burning ingredients available. Its synergistic formula helps to burn fat, increase energy, preserve lean muscle, suppress appetite, boost the metabolism, improve mood and sleep. Maximize fat loss and see results faster with this powerful weight-loss supplement.
Aid Sleep
The best weight management formula that keeps your diet on track and improving your sleeping to a pleasant refreshing and energizing morning.
Energy Booster & Appetite Suppressant
Conquer your day and crush your workouts, enhanced focus, and an improved mood. If you're looking for the best appetite suppressant that works, the search ends here. Keep food cravings in check and your diet on track with this innovative 5.0 Night Burner supplement.
Clinically Formulated 5.0 Night Burner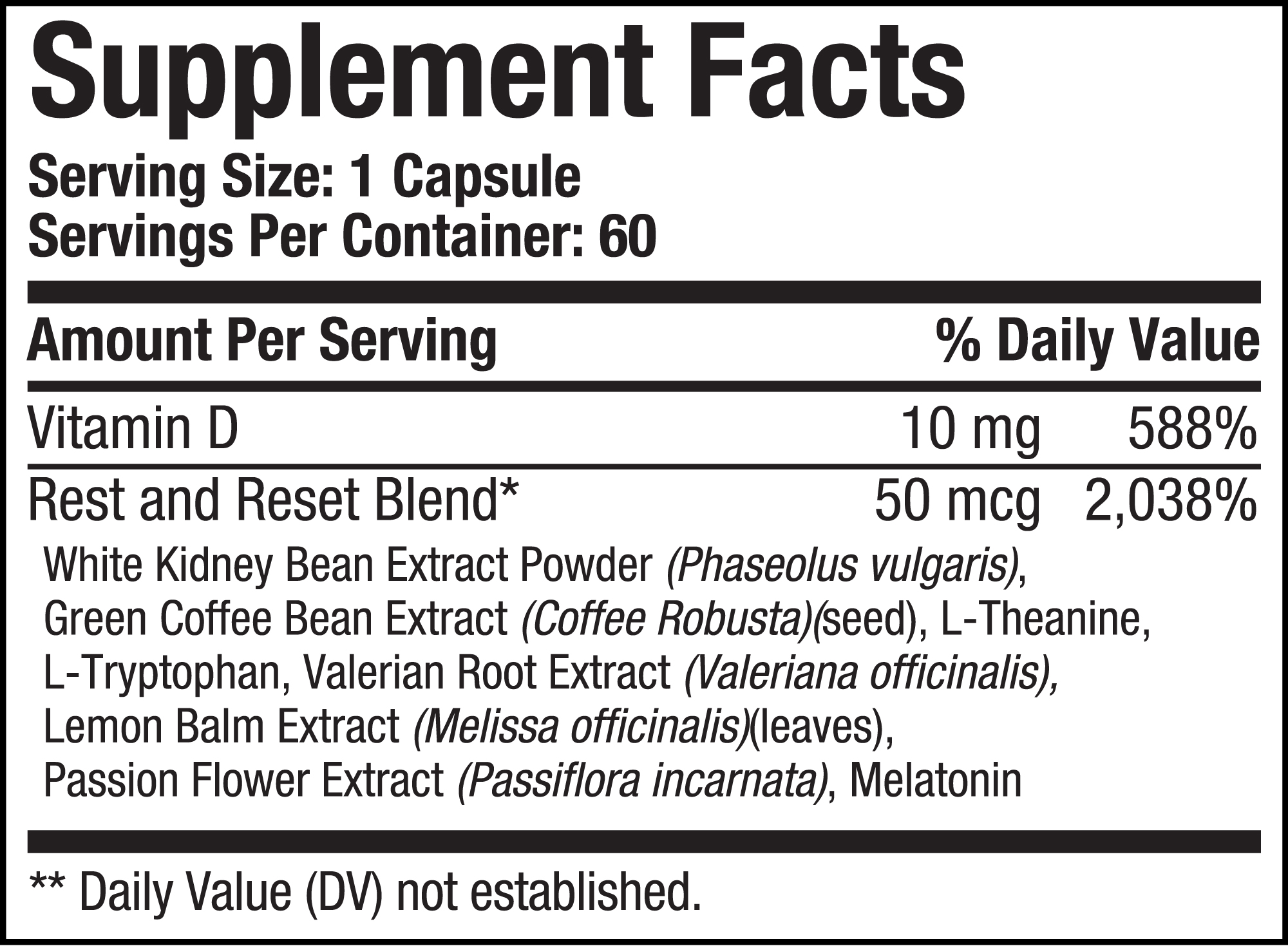 created using only the best weight loss ingredients in effective doses to help you lose weight, by targeting the fat burning process through multiple pathways in the body. This keto friendly 5.0 Night Burner attack fat-loss from every angle.
SUGGESTED USE: Take (2) two High Potency 5.0 Night Burner capsules with 6-8oz of cold water before bed as daily supplement.
SUGGESTION: start with (1) one capsule for the first 7 days and continue with (2) two capsules during your cycle. DO NOT EXCEED MORE THAN (2) TWO CAPSULES PER DAY
The
SUGGESTED USE
intended for use in healthy adults and as part of a healthy, balanced diet and exercise program.
Choosing a selection results in a full page refresh.
Opens in a new window.